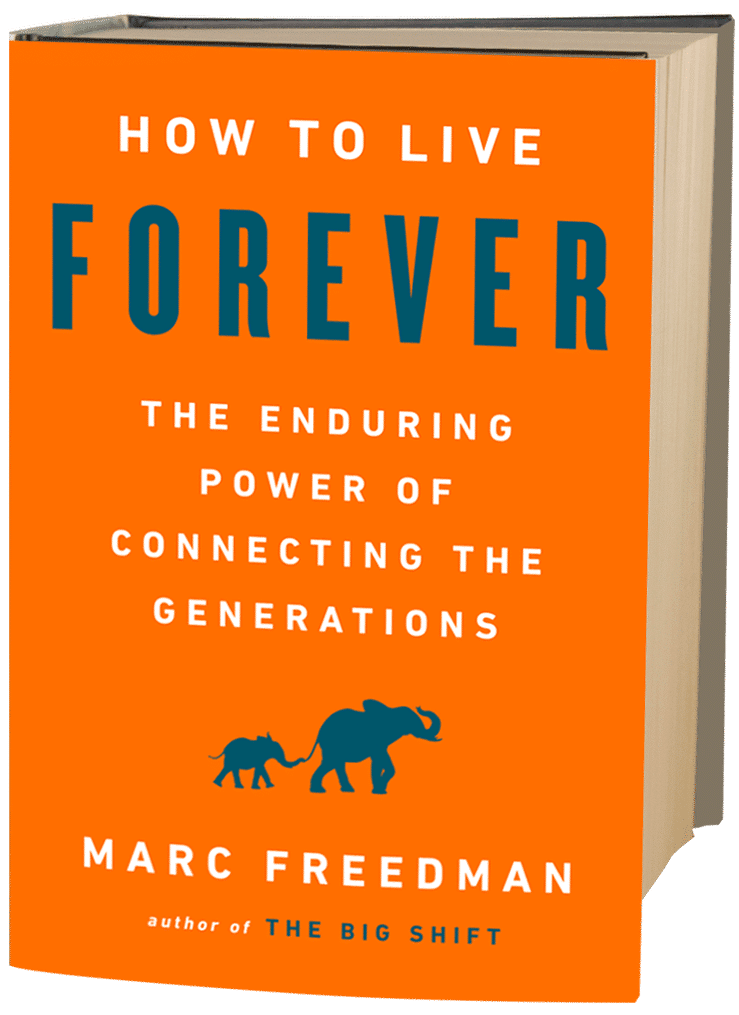 #1 on the Wall Street Journal's list of the year's best books on aging well!
Recommended by TED "if you'd like reasons to feel hopeful about the future."
"When I read Marc Freedman's new book, How to Live Forever, it spoke volumes to me."  Jane Brody, New York Times
Building Bridges Across the Generational Divide  The Saturday Essay, Wall Street Journal
About the book
In How to Live Forever, CoGenerate Founder and Co-CEO Marc Freedman tells the story of his thirty-year quest to answer some of contemporary life's most urgent questions: With so many living so much longer, what is the meaning of the increasing years beyond 50? How can a society with more older people than younger ones thrive? How do we find happiness when we know life is long and time is short?
In a poignant book that defies categorization… READ MORE
About the author
Marc Freedman, Founder and Co-CEO of CoGenerate, is one of the world's leading experts on the longevity revolution. A much-honored social entrepreneur, he is a frequent commentator in the media, and the author of four previous books. Freedman lives in the San Francisco Bay area with his wife, Leslie Gray, and their three children. READ MORE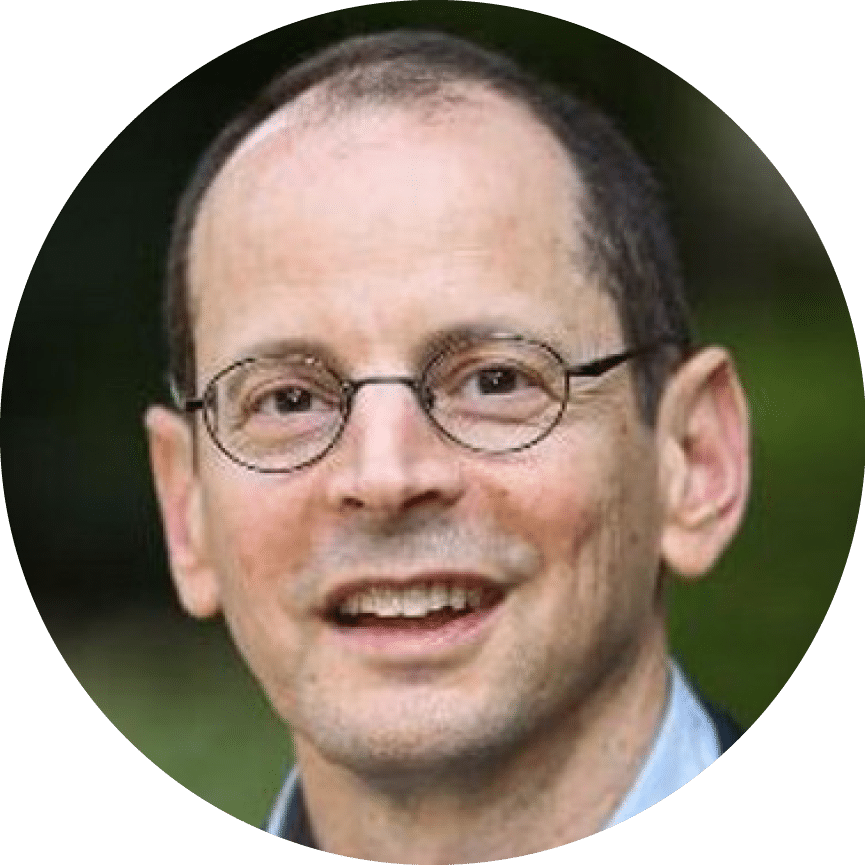 "The old and young are built for each other." On this simple but profound statement, Marc Freedman builds an inspiring and timely manifesto for a better future. As heartwarming as Tuesdays with Morrie, yet deeply researched and enlivened by enough real-life examples to persuade the toughest skeptic, How to Live Forever is both an intergenerational love letter and a practical manual for change. The era of age apartheid is ending, and Marc Freedman's beacon lights the way ahead.
— Jonathan Rauch, author, The Happiness Curve
"A book that grabs us by the shoulders, turns us toward an important issue, and grips us until we truly see and understand."
— Kirkus Reviews
SIGN UP
Encore is now CoGenerate! Join Us:
SIGN UP
Encore is now CoGenerate! Join Us: