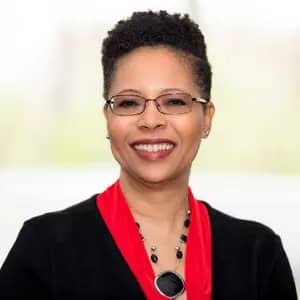 DARLENE JOHNSON
National Strategy and Program Director, Encore Fellowships
Darlene is facilitating Encore Fellowship Program's expansion into Texas. Based in Houston, she is excited to apply her experience in relationship management, marketing and program management to the Texas launch and expansion.
Darlene comes to Cogeneratefrom Hewlett Packard Enterprise (HPE) with almost 24 years of experience in a variety of roles, including marketing, planning, alliances and program management. Darlene's most recent role was as a senior program manager on the HPE Global Solutions Engineering team, where she led complex engineered solution design, testing and deployment projects.
Prior to joining HPE, Darlene held several roles in engineering, communications and marketing in the telecommunications industry.
Darlene is a self-professed foodie with a certificate from eCornell in plant-based nutrition. She is a certified food manager.