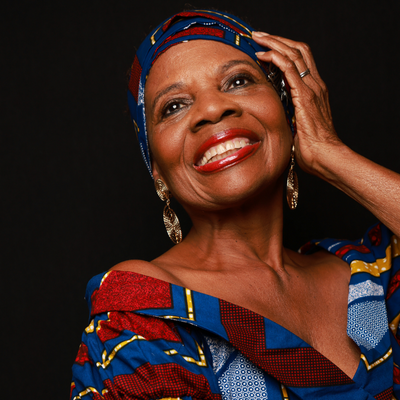 DR. KITTY OLIVER
Author, oral historian, producer, performer
"Many older people have stories to share about activism and change as a process. My approach talks about race in a hopeful way using a variety of techniques and a diversity of voices in the struggle for social justice."
Dr. Kitty Oliver is an oral historian and author, a TV and web radio producer, and a recording artist who has an MFA in creative writing and a Ph.D. in Comparative Studies focusing on race and ethnic communication. The native Floridian came of age with desegregation in the South, and she has lived through and chronicled decades of societal change as a veteran journalist, memorist, media producer, and scholar.
Her race relations experiences and reflections have been featured on PBS, CNN, in the award-winning Ron Howard Beatles film "Eight Days a Week: The Touring Years," and the Hulu documentary "Oscar Peterson – Black + White."
Kitty pioneered the Race and Change dialogue process which takes an innovative approach to expanding the national conversation on race across cultures and generations.
She is founder of the Race and Change Oral Histories Archive of 125 interviews with self-described Blacks, Whites, Hispanics, Asians, and West Africans – U.S.-born and immigrant. The archive is one of the largest of its kind and scope in the country and part of the American Folklife Center's Civil Rights Collection. 
The multimedia Race and Change Initiative Outreach Project features the podcast "Voices of Race and Change: The Younger Generation," which she produces with stories of college students and immigrant teens.
Kitty's books and collections of oral histories as well as her public television documentaries are used widely in classrooms and community forums. And, in presentations she weaves stories of race and ethnic relations across cultures with original music and research that bring elders and youth together to talk about race in a hopeful, healing way.
She recently launched the Agents of Race and Change Award to give recognition to youth who are building bridges across racial, ethnic, and cultural lines. For more information, visit www.kittyoliveronline.com.