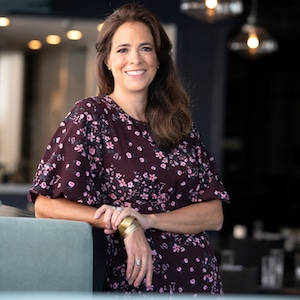 ISABEL GONZÁLEZ WHITAKER
Senior Fellow
Isabel González Whitaker is the Chief Operating Officer for All in Together, the leading nonpartisan nonprofit dedicated to gender parity in democracy. Previously she was Senior Advisor for the world's largest healthcare charity overseeing C-suite thought leadership and executive visibility efforts especially at the intersection of Purpose. Isabel moved to Memphis from New York City where she was Deputy Editor of Billboard and prior to that Features Editor at InStyle.
During her 18-year career as a journalist in New York, she wrote numerous cover stories and produced features on Beyoncé, Jennifer Lopez, Lin-Manuel Miranda, Derek Jeter, President-elect Joe Biden, Sec. Hillary Clinton, President Bill Clinton, as well as the World Trade Center attack and the Bataclan and Pulse tragedies.
Isabel's work has appeared in Time, The New York Times, The Hollywood Reporter, Washington Post, Harper's Bazaar, Refinery29 among other outlets. Isabel is the co-author of Latin Chic: Entertaining with Style and Sass (HarperCollins) and executive producer of documentary short "Women in Music: Inspiring a Generation" featuring former First Lady Michelle Obama.
In 2019, she co-edited and contributed the essay "Finding La Reina in Queen Bey" to Queen Bey: A Celebration of the Power and Creativity of Beyoncé Knowles-Carter (St. Martin's Press), which received positive reviews in the New Times Review of Books, Time, Kirkus and more.
In 2018, Isabel was selected to be a Presidential Leadership Scholar as determined by the Pres. Clinton, H. W. Bush, W. Bush and Johnson Presidential Centers. As a Scholar, she debuted the first park in the State of Georgia to be named for a Latinx individual, the Sara J. González Memorial Park, which President Clinton wrote "will have a lasting positive impact on the community [and] inspire all those who visit it in the years to come." The Atlanta-based park is dedicated to themes of diversity, inclusion, unity and equity and demonstrates these values through pan-generational, community-centric programming and design. For her efforts with the park, Isabel received the 2018 Cox Corporation and Trust for Public Land Heroes Award and the 2018 Park Pride Inspiration Award. Isabel was the Scholar in Residence at Rhodes College 2018-2019.