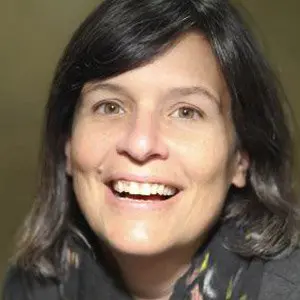 MEGAN MCCARTHY
Vice President, Operations and Finance
Megan McCarthy is a Vice President for CoGenerate where she leads operations, finance and human resources. Megan is a strong proponent of national service; for more than a decade, she launched, managed and jump-started programs that engage people 55+ in service, including Experience Corps Marin, Coming of Age Bay Area, RSVP San Francisco, Senior Companions Program of Marin and Foster Grandparents Program of Marin. As a consultant, she has worked with a variety of youth-serving organizations in grant-writing, program development and volunteer-recruitment roles.
Megan graduated from DePaul University with a degree in International Studies and attended graduate school in Philosophy & Cultural Analysis in the Netherlands. Themes of altruism and social capital dominate her work, then and now.
Megan is a Virginian living in San Francisco with her husband, daughter and dog Lava.