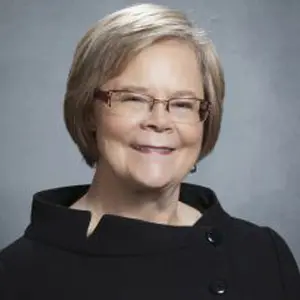 DOTTY HAYES
Board Treasurer
Dotty Hayes is a high-tech financial executive who retired from operational roles to focus on board work, with an emphasis on audit, risk and finance.
Key career roles included Chief Audit Executive for Hewlett-Packard and Intuit; Corporate Controller for Apollo Computer, Agilent Technologies and Intuit; Financial Executive for Hewlett-Packard's $5 billion revenue Measurement Systems Organization, and General Manager for HP's spin-off of Agilent Technologies.
She currently chairs the board of First Tech Federal Credit Union ($14 billion in assets) and the Audit Committee of Intevac (NASDAQ:IVAC) and serves the community through board roles with the Computer History Museum (CHM), the Center for Excellence in Nonprofits (CEN) and Encore.org.
Ms. Hayes holds an MS in Business Administration with Accounting concentration from the University of Massachusetts at Amherst and an MS in Finance from Bentley University. She has been named to AGENDA Magazine's Diversity 100 – Top Diverse Board Candidates and maintains homes in Silicon Valley, New York City and northern Connecticut.