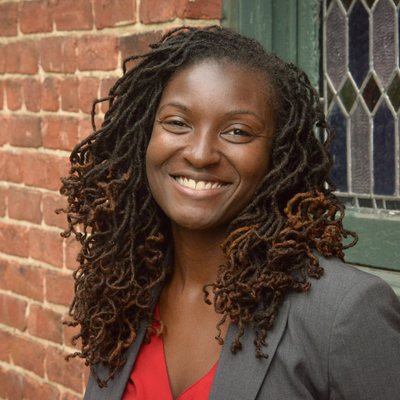 EBONY WALDEN
Founder and Principal Consultant, Ebony Walden Consulting
"As an urban planner who is ever exploring how we create just and inclusive places where everyone can thrive, I hope to write about issues at the intersection of age, race and income as they manifest in our cities and highlight solutions that will meet the future needs of our communities, especially addressing the housing needs of low-income seniors of color, who are particularly vulnerable."
Ebony Walden is an urban planner, consultant and facilitator with over a decade of experience working to transform communities. She is the founder and principal consultant at Ebony Walden Consulting (EWC), an urban strategy firm based in Richmond, Virginia. At EWC, she works with organizations in the housing and community development arena to design and facilitate workshops, trainings, strategic plans and community engagement processes that explore race, equity and the creation of just and inclusive communities.
Walden is an adjunct professor at Virginia Commonwealth University where she teaches a class on Diversity, Equity and Inclusion in the City. She is also on the faculty of Initiative of Change's Community Trustbuilding Fellowship, a program that develops the capacity of community leaders to overcome divisions of race and politics. Walden offers trainings on racial equity and co-facilitated a workshop on equipping allies to engage equity skeptics at South By Southwest in 2018.
Prior to founding EWC, Walden spent nine years at The City Charlottesville, coordinating development and citizen outreach and helping plan for the city's long-term growth. She spent several years working with and for nonprofits dedicated to improving Richmond's public transit system at RVA Rapid Transit and revitalizing some of Richmond's most distressed neighborhoods at Virginia LISC. 
Walden holds a bachelor's degree from Georgetown University and a master's in Urban and Environmental Planning from the University of Virginia.