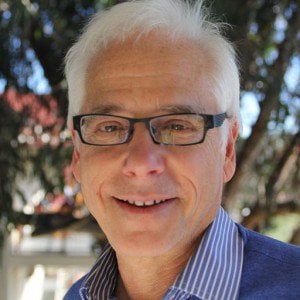 JIM EMERMAN
Senior Fellow
Jim Emerman has held several leadership roles at CoGenerate. He currently advises the Encore Physicians Program, which places retired physicians at community health centers that care for the underserved.
Jim joined CoGenerate (then Civic Ventures) in 2005 to develop and then direct The Purpose Prize, a program designed to recognize and invest in social entrepreneurs over 60 who solve important problems in their communities, the country and the world. A decade later, Jim was recognized as a 2016 Influencer in Aging by NextAvenue.org, PBS' digital platform for older adults.
Following the transfer of The Purpose Prize to AARP in early 2016, where it became the AARP Purpose Prize, Jim led a variety of programs and directed the organization's research.
Jim and his wife Nancy, a retired elementary school teacher and avid sewist, live in San Francisco. Their three children all live close by, so spending time with them and their six grandchildren is a regular source of joy and fulfillment.