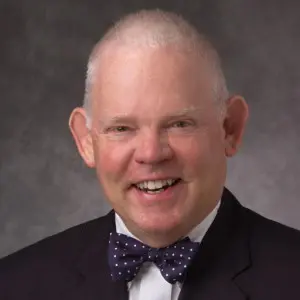 JOSEPH PLUMMER
Board Member
Joseph Plummer is an adjunct professor at Columbia Business School and Senior Associate at Olson Zaltman Associates. He is co-author of "The OnLine Advertising Playbook," focusing on the emergence of the Internet as a marketing platform. Prior to teaching at Columbia, Plummer was Executive Vice President at McCann Worldgroup, Vice Chairman at D'Arcy Masius Benton & Bowles (DMB&B), Executive Vice President at Young & Rubicam and Senior Vice President at Leo Burnett. He was also a managing director at Paine Webber/Y&R Ventures and Chief Research Officer at the Advertising Research Foundation. Plummer is a board member of Media Advisory Partners LLC, Zogby International, Voxpop Investing, AdSafe, Innerscope Research Inc. and C3 Research.
Previously he was a board director of Sunstus, Audits & Surveys, McCann Worldgroup, DMB&B, and Young & Rubicam. He was a member of the Board of Trustees at his alma mater, Westminster College, where he earned his bachelor's degree, and on the Presidents Council at The Ohio State University, where he received his master's and doctorate degrees.
In addition to "The OnLine Advertising Playbook," Plummer has published more than 25 articles in journals, written more than 20 chapters for books and has been the editor of The Journal of Advertising Research. He was selected as Distinguished Marketing Practitioner by the Association of Marketing Science in 2007. In 2012, Plummer received the distinguished Lifetime Achievement Award from the Advertising Research Foundation.