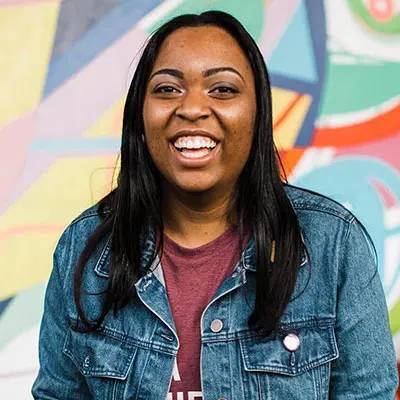 BRITTANY T. PASCHALL
Founder & Board Chair, We Remember Nashville
Bringing generational healing and compassionate action to Nashville
"We need coalition work across generations. I know Panthers and folks who sat at lunch counters. We don't agree on some of our direct action strategies. We don't agree that if someone spits on me, I can't do anything. But we do agree that human beings deserve basic human rights."
Brittany T. Paschall does freedom work as an educator, liberator, activist, minister, writer, leader and organizer aligning social justice and education. She started her lifelong activist work with the Oasis Center in Nashville and is the founder of We Remember Nashville, an intergenerational effort that aims to address the historical terror of lynching and public memory in Davidson County.
Brittany works at the intersection of social justice and healing for many on the front lines of activists' work. She is a graduate of Grand Canyon University and received the TTA Humanitarian Community Service Award recipient for the Status of Women.
In 2017, Brittany was awarded a National ELLA Fellowship with the Sadie Nash Leadership Project. Her fellowship project, Nashville's Daughter's, engaged Young Women of Color by exploring mentoring (femtoring), historical exploration, social-emotional learning and social action. Nashville's Daughters is now a program of We Remember Nashville.
Brittany was named to the Millennial Leaders Project of Union Theological Seminary in the Summer of 2018. She is also an alumnus of the RISE Together program through Union Theological Seminary and the Racial Justice Learning Cohort through Faith Matters Network.
Today she is an ELA Resident Teacher with the Nashville Teacher Residency in Metro Nashville Public Schools and a member of Freedom Time Collective. Committed to the power across generations, Brittany is carried by the wisdom of many before her, namely her late paternal grandfather, Rev. Dr. Julius A. Paschall, Sr., and her maternal grandmother, Sarah E. Tolbert, whose lives were both touched by dementia.