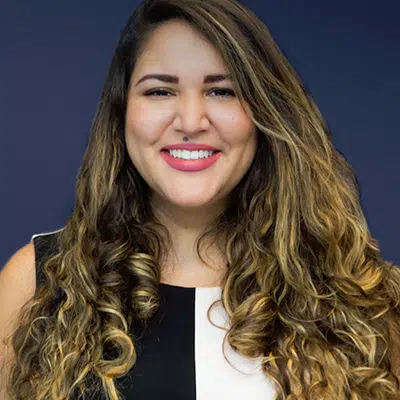 CRISTINA RODRIGUEZ
President & Co-founder, Mind&Melody, Inc
Creating transformative music experiences between young people and older people with Alzheimer's
"I have witnessed the power of music and human connection to transform seniors' lives, helping them regain pieces of themselves while instilling purpose and empathy in younger generations."
Cristina Rodríguez is the President & Co-Founder of Mind&Melody, a nonprofit organization dedicated to improving the quality of life for those experiencing neurological impairments, such as Alzheimer's, through music.
Cristina is fascinated by the possibilities that come with the intersection of art and science. She has played the cello for over 10 years and graduated from the FAU Honors College with a degree in Biochemistry.
She first conceived of the idea for Mind&Melody while volunteering at a hospital when she was 14 years old. In her junior year of college, she met Lauren Koff, Mind&Melody's Co-Founder. After Cristina shared her ideas, the pair agreed on the main concept of the organization – to create a music program that would go beyond listening to music. They wanted to integrate individuals experiencing dementia, Alzheimer's and related neurological impairments in the music creation process.
Since their first partnership with the FAU Memory & Wellness Center in 2014, the program has delivered over 6,000 music sessions at more than 90 facilities in Florida impacting 2,000 lives.
Before founding Mind&Melody, Cristina participated in several research internships at Max Planck, Music Dynamics Lab, Scripps, and Jackson Health. In addition to her science background, Cristina holds a certificate in Nonprofit Management, and has been part of professional development programs like the Radical Partners Social Entrepreneurship Bootcamp, which have helped her develop as an entrepreneur.
In 2018, Cristina was named Coors Light Líder of The Year, a national award that recognizes up-and-coming Latino leaders.
In 2023, Cristina became the director of the CoGenerate Challenge