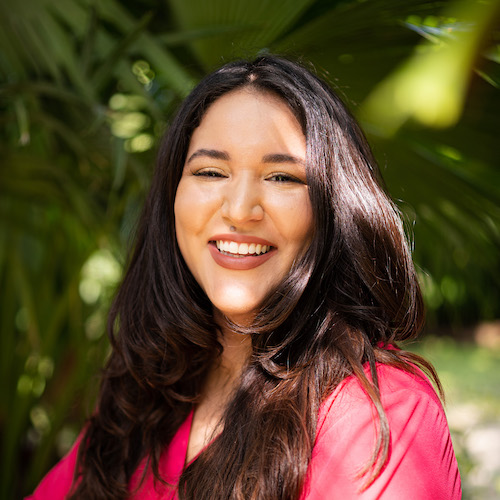 CRISTINA RODRIGUEZ
Director, CoGenerate Challenge
Cristina Rodríguez is the director of the CoGenerate Challenge, a new initiative to support changemakers of all ages bringing older and younger people together to solve some of today's biggest problems. The first Challenge will focus on expanding economic opportunity.
Cristina is a social entrepreneur and was a CoGenerate Innovation Fellow in 2021. In 2014, Cristina co-founded Mind&Melody, a nonprofit organization connecting younger and older adults with neurological impairments, like Alzheimer's, through music. The program has delivered over 7,000 music sessions at more than 100 facilities in Florida and New Mexico impacting 2,000 lives.
Cristina is fascinated by the possibilities that come with the intersection of art and science. She has played the cello for over 10 years and graduated from the FAU Honors College with a degree in biochemistry.
Before founding Mind&Melody, Cristina participated in several research internships at Max Planck, Music Dynamics Lab, Scripps, and Jackson Health. In addition to her science background, Cristina holds a certificate in Nonprofit Management and has been part of professional development programs like the Radical Partners Social Entrepreneurship Bootcamp, which have helped her develop as an entrepreneur.
In 2022 Cristina won the AARP Connect & Thrive Pitch Competition: People's Choice Award and in 2018, Cristina was named Coors Light Líder of The Year, a national award that recognizes up-and-coming Latino leaders.