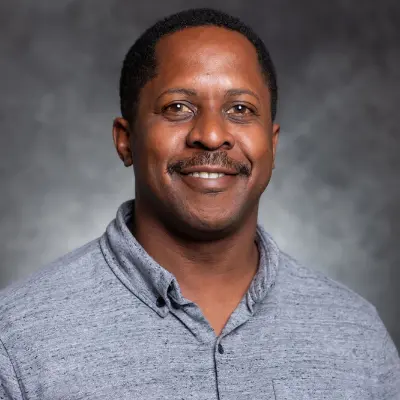 "People are thinking about their financial situation now more than ever," says David Derryck, the Chief Impact Officer of SaverLife — a nonprofit that provides incentives and resources to help low- and middle-income Americans save money and build financial security.
While interest in SaverLife has been growing steadily over the past few years, the economic fallout and job loss created by the pandemic created a spike – more than 100,000 people have joined since the pandemic began. "April was our biggest month," says Derryck, "and May trouncedApril. We're on track to have the same thing happen in June."
The organization is in a position to handle the growth thanks to two retired tech executives who joined the 20-employee team last year as Encore Fellows — seasoned professionals ready for paid, high-impact assignments in social sector organizations.
The first, George Manning, brought decades of experience working for technology companies including Salesforce and Cruise, a self-driving car company. He became SaverLife's Chief Technologist.
"George helped us move about 150,000 members to a new platform," Derryck says. "He guided us to establish a variety of different processes, and our team could see how much his experience made a difference."
When the pandemic hit, Manning and SaverLife pivoted to develop a new product that distributed $500 cash grants — funded by the organization's donors — to members in need. "That was something kind of remarkable," says Derryck. "The Emergency Response Fund went from design to implementation in about eight days." So far, more than 2,500 people have received emergency cash payments.
When Manning's one-year fellowship ended, he was hired as the Chief Technology Officer at SaverLife. "It feels good to be creating prosperity for thousands of working families by helping them save and invest in their futures," Manning says.
Carol Kasten, the second Encore Fellow, joined Saverlife as its Information Security and Governance Manager, helping them strengthen their position as a non-profit financial technology company and allowing them to work with large companies that have security requirements for their vendors. "Small organizations fall down on compliance a lot of the time," Derryck says, "and there's no way we'd be where we are now without her."
Like Manning, Kasten was hired by SaverLife after her fellowship ended and now holds the title of Chief Information Security Officer, leading initiatives to prevent fraud and compliance. She says her work for Saverlife.org feels particularly meaningful during the pandemic.
"I'm very proud to be part of an organization that helped people prepare for the recent economic downturn by teaching them the importance of saving money and is also helping them during the downturn by quickly distributing funds to those in need."
When Derryck became Chief Impact Officer three years ago, the SaverLife platform had 30,000 members. Today, there are 350,000 members. The goal is to reach one million by 2022.
That kind of growth might not have been possible without the Encore Fellows™™. "It's been a fantastic experience for us," Derryck says. "If you're an organization that's trying to grow, the challenge and opportunity with the Encore Fellowships program is really this: How can you utilize the skill set of someone that's coming with more experience than many of your staff, most likely, and maximize what they bring?"
Photo of David Derryck by Alain McLaughlin Photography.
Visit the SaverLife website