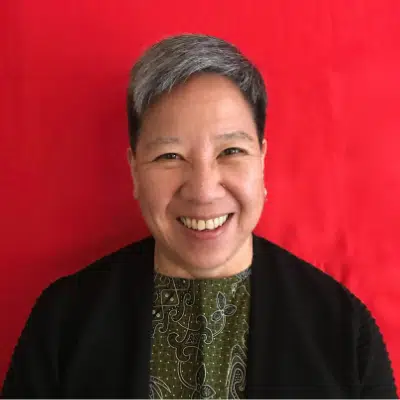 ELIZABETH "LIKE" LOKON
Founder & Director, Opening Minds through Art, Scripps Gerontology Center, Miami University
Creating a dementia-friendly app that fosters intergenerational friendship through collaborative art
"The more people can witness the creative capacity of people living with dementia, the more they can appreciate the humanity of all people."
As an artist, gerontologist and educator, Elizabeth "Like" Lokon uses the arts to build intergenerational friendships. She is the founder and director of Opening Minds through Art (OMA), an intergenerational art program for people living with dementia based at Scripps Gerontology Center at Miami University in Ohio. Since 2007, OMA has been replicated at over 200 sites in North America. Thanks to the Fulbright Scholar Award, Dr. Lokon is taking OMA to Indonesia in 2023.
Since the COVID-19 pandemic, the OMA program went virtual and broadened its programming to include all older adults. Because these virtual sessions alleviated loneliness and boredom while fostering intergenerational friendships and promoting creative expressions, we developed ScrippsAVID. ScrippsAVID is a free Arts-based, Virtual, Intergenerational, Dementia-friendly video-chat platform aimed at bridging the age divide and reducing loneliness nationwide.
Dr. Lokon conducts research and frequently speaks on the intersection of the arts, dementia and intergenerational service learning. She has presented her work in North America, Europe and Asia.
She is also a fiber artist.