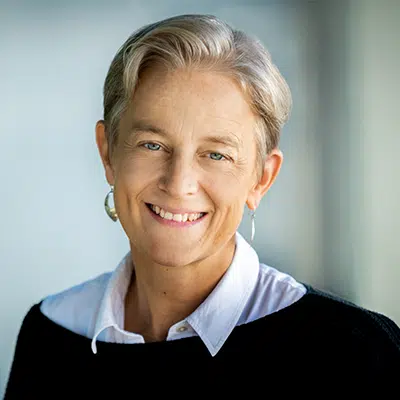 FERNANDE RAINE
CEO, The History Co:Lab
Changing how history is taught to prepare young people as changemakers
"I care passionately about empowering young people as changemakers for a better world, and I believe we need to change how we teach history to make that possible."
Fernande Raine is a social entrepreneur and the Founder and CEO of The History Co:Lab. She is led by a lifelong conviction that history can be fuel for a new, inclusive, democratic culture.
She obtained her History PhD from Yale, and early in her career worked as a consultant with McKinsey and Innosight. She ran the Human Rights Center at Harvard's Kennedy School, and launched and led the "Measurement in Human Rights" project.
During her 15 years as an entrepreneur with Ashoka, she launched five programs (including Western Europe programs) and co-led the research effort into systems change leadership. As part of Got History's change strategy, she incubated the National Youth Council for Real History Education and the (teen-led, award-winning) UnTextbooked Podcast.