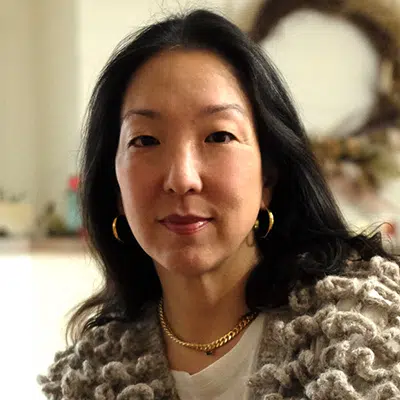 KATHERINE KIM
Program Director, Koreatown Storytelling Program, Koreatown Youth and Community Center
Empowering immigrant communities through intergenerational storytelling
"In this year of harrowing violence against our communities of colors and our AAPI elders in particular, I'm determined to make sure our community voices are documented and heard. Who gets to tell our stories? We do!"
Katherine Yungmee Kim, a writer and journalist based in Los Angeles, California, was raised in the U.S. and South Korea. She was a reporter and editor at The Cambodia Daily, Pacific News Service and Yonhap News Agency; a broadcast trainee at the BBC World Service; and a contributing editor for the KoreAm Journal. Her writing has appeared in the Oxford American, Far Eastern Economic Review, The San Francisco Chronicle, New York Newsday, and Chicago Tribune.
Katherine is the recipient of the Time Out Grant from Vassar College, a New America Media Education Fellowship, a Columbia University School of the Arts Chair's Fiction Fellowship and the Dorothea Lange-Paul Taylor Prize from the Center for Documentary Studies at Duke University.
For the past decade, Katherine has been chronicling and lecturing on the history of Koreatown and Korean Americans in Los Angeles. She is the author of Los Angeles's Koreatown (Arcadia Publishing, 2011) and Longitude (Datz Press, 2021), and the creator of a community photo project, K-Town Is Your Town, and an intergenerational, multiethnic and multilingual oral history and ethnography workshop, Koreatown Storytelling Program.
Currently, Katherine is the Senior Editor at the Koreatown Youth and Community Center, the nation's oldest and largest Korean American nonprofit organization. She has a B.A. in English Literature from Vassar College and an M.F.A. in Fiction from Columbia University.