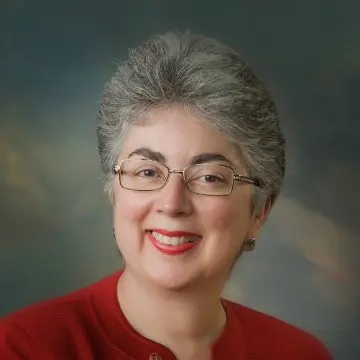 MARIE BERNARD
Sunnyvale Community Services
Founded in 1970, Sunnyvale Community Services (SCS) is an independent, nonprofit emergency assistance agency in the heart of Silicon Valley, explains Marie Bernard, Executive Director. SCS's mission is to prevent homelessness and hunger for low-income families and seniors facing temporary crises.
The Encore Fellows™ program is a powerful option for non-profits looking for specific talent and expertise, and for SCS, it allowed us to understand if a role we envisioned merited a full-time hire. The program allows Fellows to figure out their interest and fit in a non-profit setting, and, at the same time, provides leadership to an organization looking to shape new processes or add skills and expertise to its roster of talent.
Our first experience with the Encore Fellows™ program was 5 years ago, when we knew we needed to invest in a missing function in the agency – marketing – but we were not completely clear what that function would look like and how it would integrate into a very lean organization. We brought Tory Bers in as a Marketing Fellow to help us solve that problem and shape this new role. The agency's leadership and Board were initially wary, having never had spent a nickel on marketing staff, but they were soon convinced that it was a very cost-effective way to bring professional marketing expertise in to define what we should be doing. The Board of Directors as a whole underlined their support within three months of Tory's tenure. Tory worked part-time for one year, and has now been with us for five years as our Director of Marketing.
As an Encore Fellow, Tory helped us prioritize what we most urgently needed and set processes in place to continue the work beyond her fellowship. She immediately rolled up her sleeves on projects. With her years of executive-level marketing experience, she was able to figure out the marketing role with autonomy, and set high standards for our print and online marketing communications. Tory took over the newsletter, website, videos, and social media, so that we now have marketing and communications campaigns admired and used by our audiences. She even took on leadership for our annual fund-raising auction.
A natural organizer and a clear communicator, Tory is an ideal complement to me as Executive Director. She writes like she breathes, which is so valuable in such a fast-paced environment, where grants, articles, e-blasts, social media posts, and more are daily (sometimes hourly) events. She is an important thought partner, bringing her practical, results-oriented business lens and strong ethical perspective to any strategic discussion. She also has a strong instinct for human resources, and knows the right people for the right job.
With one Encore program success under our belt, we were ready to try again. Like the marketing position, which did not exist before Tory joined the team, we also knew we needed to strengthen our ability to collect and analyze data so that we could create more compelling grant applications and provide grantors and the community at large with a clearer picture of who we are serving and what the outcomes are for our clients and community.
Until three years ago, we did not have a person dedicated to working with our data. We relied on internal staff and volunteers to come up with "the numbers," and we were clearly missing opportunities to tell our story in the most persuasive manner. This time we brought Catherine Farry into the agency as our Encore Fellow for data analysis and research. We knew Catherine had tremendous capacity and the Fellowship would give us a year to have her help us shape the job. Catherine came to us from academia and loves to sink her teeth into the data, providing us with whole new ways of seeing the impact of what we do and whom we serve. Catherine has a deep curiosity to find out what trends are happening in our work… what's the overlap of people in our financial aid and food program, what is their participation rate in our programs, what are the demographic trends in our data and in the community in general. Catherine has taken the initial role and brought it to a level we didn't even know we needed. After a year as a part-time Encore Fellow, Catherine joined SCS full-time and now serves as our Director of Research. Now the story we can tell is exponentially stronger as a result.
We've often have people state that they are interested in working in the non-profit sector, but if they are coming straight from industry, they are often not prepared for the cultural shift. The Encore program, with its rigorous matching process and structured program of support for Fellows, is a perfect pathway for people thinking about making that transition. We've had tremendous success and received outstanding value from our Encore Fellows™, who continue to serve our agency with their exceptional skills and leadership.