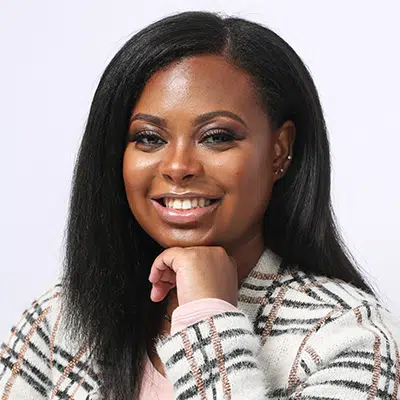 MAURYA COCKRELL
Founder, Leaves Speak Healthcare
Reducing ageist behavior and speech through the training of young healthcare providers
"With the negative impact the pandemic has had on older adults, especially in long-term care, we need more inclusive and compassionate communication and age diversity training tied to health outcomes for older adults. My ultimate goal is to build an intergenerational long-term care community."
Dr. Maurya D. Cockrell is a licensed practitioner, certified coach, experienced speaker, and SDoH [social determinants of health] Solutionary from St. Louis, Missouri. She uses serial entrepreneurship, education and community collaboration to improve how people live, learn, work and play.
Her coaching and consulting journey began in 2015 with a focus on intergenerational training, millennial thought partnership, and organizational development. She founded Leaves Speak Healthcare in 2017 to offer interpersonal skills training for caregivers, community-wide health promotion, death/elder doula services, and healthcare experience designing.
Maurya holds a BS in health management from Saint Louis University, with a minor in theological studies, an MA from Webster University in human resources management, and a doctorate in health professions education from Logan University.
She has received additional training and certifications, including Senior Professional in Human Resources (SPHR), SHRM Senior Certified Professional (SHRM-SCP), Evidence-Based Design (EDAC), End-of-Life Educator, Legal and Ethical Issues in Healthcare, Happiness Coaching, Executive Coaching, Career Coaching, and Human Resources Consulting.