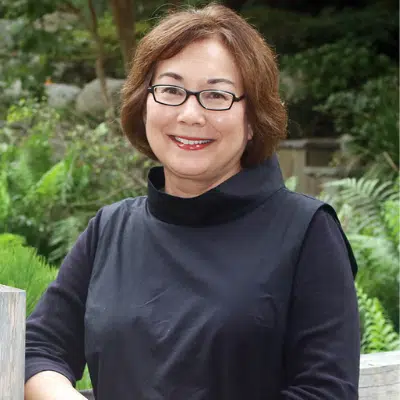 PATRICIA WYATT
Japanese American Cultural and Community Center
The Japanese American Cultural and Community Center (JACCC) is the largest Asian-American cultural center in the US.  Its objective is to weave Japanese and Japanese-American arts and culture into the fabric of communities in the LA area.
When Patricia Wyatt joined the organization, she realized that the financial systems did not serve her vision for successfully managing the organization for growth and future success. Previously, financial management had been outsourced, but she determined she needed an internal resource to bring clarity and focus to the financial structure. Familiar with Encore Fellowships from a prior position, she knew that the opportunity to bring on a seasoned professional, at below market rates and within her limited budget, was the answer to her needs.
Upon seeing Emily Bernhardt's fellow application,  with her years of senior financial experience, many in other nonprofit organizations, Pat recognized that she was a perfect fit for a new visionary financial leader.
Emily restructured and revamped all processes, systems, reports, and analytics so that Pat had a granular view into the organization and its programs' strengths and shortcomings. She created financial reports that told stories and focused management efforts on areas that were catalysts to growth.  She worked with grant-writers to help them interpret the financial stories and historical information to create powerful proposals to grant organizations.
"Because these grant organizations could see that JACCC had a deep understanding of its financials and budget, they had confidence in the ability of JACCC to translate vision into effective programs that thrive," Patricia explains. Emily's efforts resulted in a 300% increase in foundation grants including a $2 million grant (the highest amount awarded from a consortium of foundations, The LA Arts Recovery Fund). In addition, JACCC was named as one of America's cultural treasures by the Ford Foundation.
Pat states "Emily is an example of the catalytic impact a Fellow can have." Emily has accepted the position of CFO of the organization.