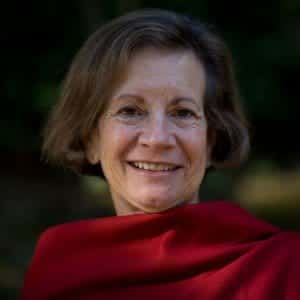 PHYLLIS SEGAL
Senior Fellow
Phyllis Segal is all about solutions. As a senior fellow, she is advancing intergenerational national service as a powerful new way to meet community needs and bridge the generational divide. She serves on the boards of the John F. Kennedy Library Foundation and the Eli J. and Phyllis N. Segal Citizen Leadership Program, which she co-founded, at Brandeis University.
As a long-time leader at Encore.org from 2007 to 2020, Phyllis spearheaded many groundbreaking initiatives, including the Gen2Gen campaign, research to understand encore talent as a resource for meeting society's most pressing needs, and programs to offer pathways for people in later life who want to transition to new work in nonprofits and government.
Phyllis's own encore builds on her extensive experience in the nonprofit and public sectors, leading organizations, advocating for social justice, teaching and practicing law. She was founding Legal Director (and subsequently President) of the NOW Legal Defense and Education Fund. She chaired the Brady Campaign to Prevent Gun Violence and served as a Trustee of Planned Parenthood League of Massachusetts, the Heller School for Social Policy and Management, and the National Institute for Dispute Resolution.
In the public sector, Phyllis served in Senate-confirmed positions in the administrations of Presidents Obama and Clinton. She served as a board member of the Corporation for National and Community Service and as chair of the Federal Labor Relations Authority. She also served as Deputy Attorney General in Massachusetts and as General Counsel to the Massachusetts Executive Office of Transportation and Construction.
Phyllis has spoken widely and her articles have appeared in publications including the LA Times, Boston Globe, Newsweek, Huffington Post, and the Buffalo and Columbia Human Rights Law Reviews.
Phyllis received her J.D. degree from Georgetown University and B.A. from the University of Michigan. She also attended Brandeis University. She currently lives in Boston and West Tisbury, Massachusetts, where she and her late husband Eli J. Segal returned after serving in the Clinton administration. Their two married children and four grandchildren live in Massachusetts.