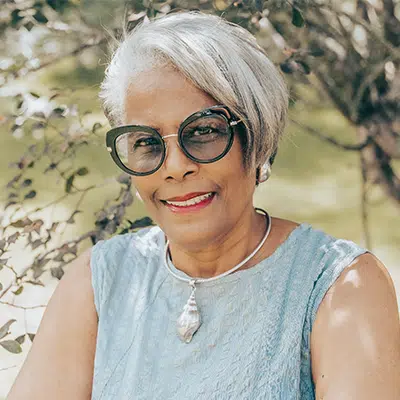 SANDRA HARRIS
State President, AARP Massachusetts; Founder and Co-Chair, The Massachusetts Taskforce to End Loneliness and Build Community
Developing a statewide, intergenerational approach to combating social isolation and loneliness
"We want to call statewide stakeholders in the loneliness and social isolation space out of their respective silos, combining our resources and ingenuity for greater impact. We have a unique opportunity to amplify our learnings across the country and contribute to a growing movement."
Sandra Harris is the state president of AARP Massachusetts. She is also is a member of Commit to Connect Nationwide Network of Champions and the Age-Friendly Boston Advisory Council. She serves on the Community Leadership Advisory Board at Brigham and Women's Hospital; the Advisory Board of St Helene's House, and the Advisory Board of Project Q Boston, a proposed community development to support Boston residents in their quest to age healthfully and intergenerationally, with a focus on the LGBTQ community.
She is retired Principal of S Harris Interiors, an interior design firm that specialized in senior living design, and a founding member of the Boston Society of Architect's Knowledge Committee on Designing for Aging.
Sandra has significant managerial experience in business, higher education and academic health. She holds a bachelor's degree in finance and accounting from Southern University and a master's degree in interior design from George Washington University. She has one daughter and two grandsons. Sandra lives in Boston.