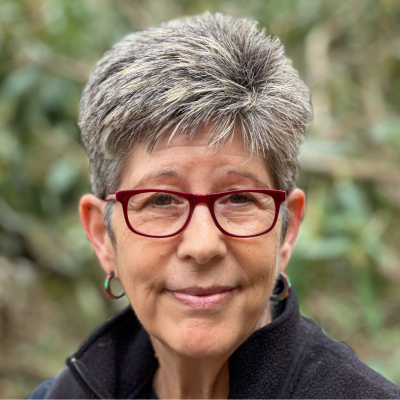 STEFANIE WEISS
Senior Director, Communications
Stefanie Weiss – a leader in nonprofit communications, branding and storytelling – returned to CoGenerate in June 2017 to lead communications strategy for the organization's Gen2Gen campaign. She now leads communications strategy for all of CoGenerate's work.
In recent years, Stef has served as vice president of communications and knowledge management for America's Promise Alliance, the nation's largest network dedicated to improving the lives of children and youth, and as chief communications and marketing officer at Points of Light, the largest organization in the world dedicated to volunteer service. For nearly a decade before that, Stef served as vice president of communications at Encore.org and communications director for Experience Corps (now AARP Experience Corps).
An accomplished writer and editor, Stef has contributed dozens of stories to the Washington Post's Health & Science section, writing on midlife health topics. She has also worked as communications director at the Academy of Leadership at the University of Maryland and as an editor of NEA Today, the National Education Association's magazine with a circulation of 3 million today. Stef got her start handling communications and public relations for the United Auto Workers, both in Detroit and during a groundbreaking organizing drive at Cornell University, where she earned a BA in English and American Studies.