At CoGenerate, we're on a mission to bring older and younger people together to solve problems, bridge divides and co-create the future.
Join our email list to be the first to hear from us when we have something important to share — including invitations to free webinars, news about our fellowships and other opportunities, plus a monthly roundup of the latest headlines.
SIGN UP
Cogenerate with us!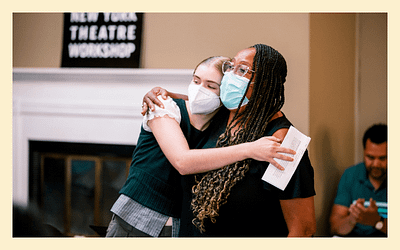 Separated in age by 50 years, Katelyn Seyle, 19, and Diane J. Harris, 69 (both pictured above), spent hours interviewing each other as part of New York Theatre Workshop's intergenerational program, Mind the Gap. After a few months, each wrote a short play inspired by...